You are here
Since 2007, millions of people across the globe have joined the ceramic non-stick revolution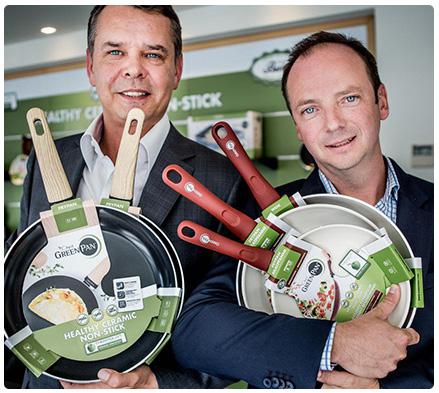 GreenPan is a Belgian brand with an international reputation. It's the brainchild of two school friends: Jan Helskens and Wim De Veirman. Upon discovering that traditional non-stick pans released toxins when overheated and used PFOA during the manufacture of the coating, they set out to create a new alternative.
After a long search, they found the perfect material for their range: a ceramic coating called Thermolon.
With the biggest challenge out of the way, the duo put an expert team together and had a lot of pleasure in designing cookware that looked beautiful, performed brilliantly and made cooking even more of a joy.
10 years later; their pans are loved around the world.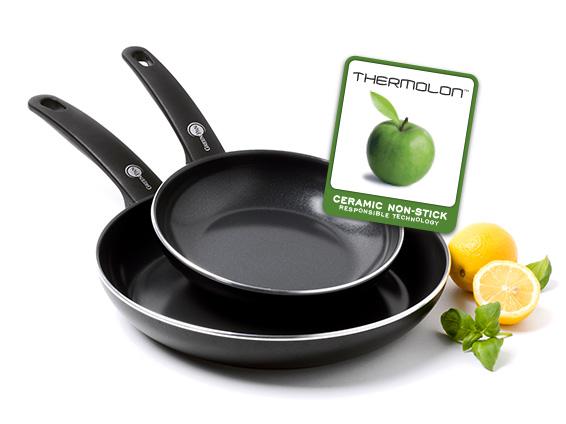 5th generation ceramic non-stick
At GreenPan, we not only pride ourselves in healthy cookware, but in our evolving technologies. As the inventors of the ceramic non-stick cookware category, clever design and excellent functionality go hand in hand with new innovations.
GreenPan's R&D team is continuously coming up with new ideas and pushing the boundaries of healthy cooking technologies.
Our latest cookware ranges now have our 5th evolution of coatings. It's our very best ceramic non-stick to date as we have reinforced our Thermolon with diamonds making it more advanced in performance, durability and resilience.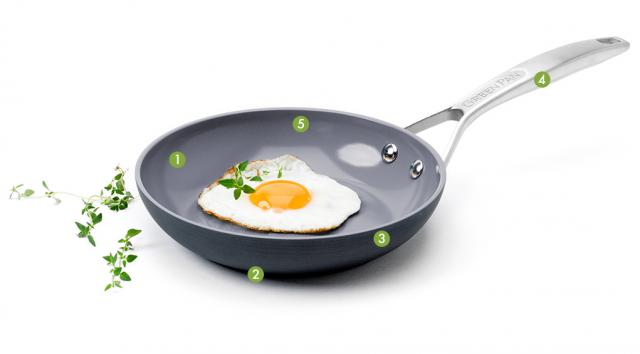 Here are some of the most important technologies we equip our cookware with:
Scratch guard: innovative reinforced surface technology for maximum strength and scratch resistance
Durable hard anodised exterior: maximum strength scratch resistant construction
Energy saving induction base: Magneto induction technology for top of the line hob performance on all heat source
Durable oven safe handle: riveted contoured stainless steel handle
Quick and even heating: heavy gauge construction for reliable cooking results